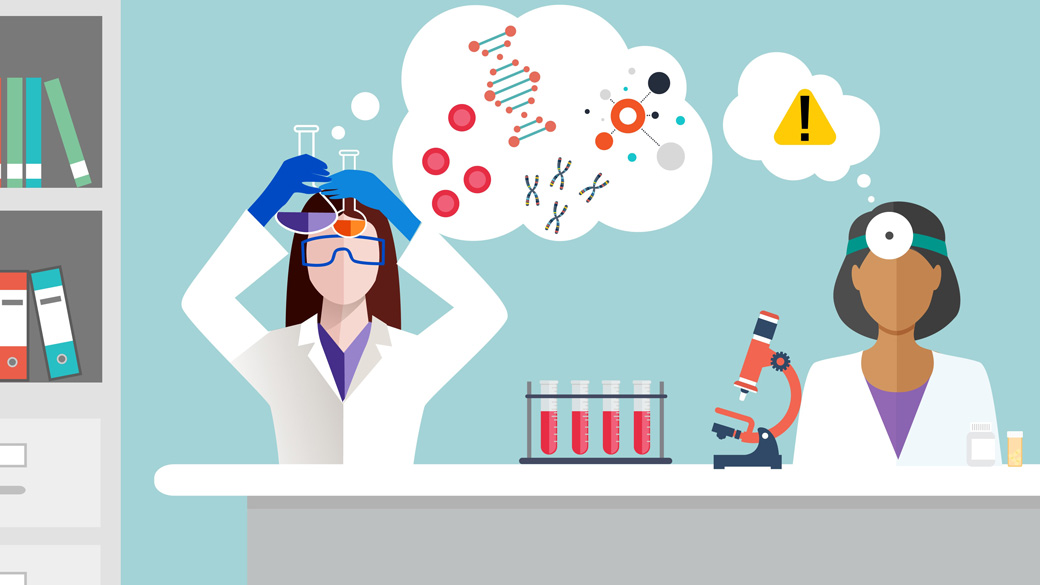 DNA testing companies seem to be everywhere just now, but the direct-to-consumer DNA test market has actually seen a sales slump recently. This drop has prompted the closure of many smaller companies, and larger firms such as 23andme and AncestryDNA are cutting staff.
Much of this change can be attributed to a lack of trust in these companies by consumers. After the initial surge in interest for the products, sparked by people's curiosity and fascination with their genetics and ancestors, people started questions of what was happening to their data, with privacy being a major concern. Another issue was the feeling of "so what?" The knowledge behind disease predisposition is still in its infancy, and consumers felt let down by the lack of tangible information included in their DNA health reports. The tests started to become a bit of a (very expensive) novelty.
Furthermore, getting people to pay for DNA tests outside of a healthcare setting was challenging, leaving these products to occupy a space in the market somewhere between healthcare science and fun gimmick. Brands also have to be careful not to make any claims because the products are largely not FDA regulated.
This change in consumer habits has forced genetic testing companies to switch things up. More and more partnerships with other companies have emerged, allowing them to stay relevant when times are tough. Here are some surprising collaborations you might not have heard about.
Drug development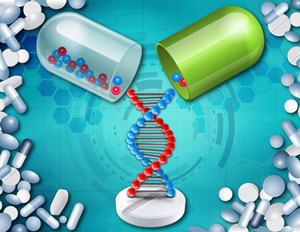 One of the great benefits of a vast number of individuals freely giving up their DNA for testing, is that there are now extensive databases of genetic information out there. At the time of signing up with many of these companies, consumers are asked whether they would like to grant permission for companies to use their anonymized DNA information for scientific research purposes, including in the development of new drugs to target various diseases.
To this end, 23andme has partnered with pharmaceutical giant GlaxoSmithKline (GSK). Human genetic data is a hugely valuable tool in the process of developing new "precision" medicines that target specific pathways in cells. Genetic data can also drive the progression of personalized medicine, helping researchers uncover how genetics influences a person's health, disease risk, and their likelihood of responding to certain drugs.
In the first success story of similar collaborations, 23andme has sold a drug to Almirall, a Spanish company that specializes in skin health. This drug blocks inflammatory mediators that contribute to conditions such as psoriasis, eczema, lupus, and Crohn's disease. Almirall will accelerate the development of this drug into a clinical therapy for dermatological conditions.
Research collaborations
As well as collaborating with pharmaceutical companies to research and develop potential drugs for the clinic, many direct-to-consumer DNA testing companies are also partnered with universities and research institutes. For example, Orig3n has partnered with Harvard University, specifically the Stem Cell Institute, to develop cell therapies to treat cardiovascular disease. Veritas, a company focused on providing whole-genome sequencing (rather than the limited gene panel that most companies offer), have formed a collaboration with the Mayo Clinic in an initiative to bring genome sequencing into the clinic.
Heritage-themed travel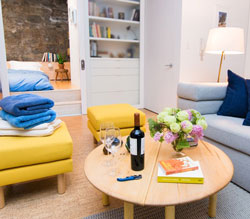 23andme has partnered with Airbnb to recommend personalized culture and travel experiences based on where your ancestors come originated. The premise is that you will get your DNA report indicating where your DNA suggests your roots lie, along with personalized recommendations for sites to visit and homes to rent if you choose to travel there.
This collaboration might sound bizarre, but genealogy vacations are an expanding field. AncestryDNA has also teamed up with Go Ahead Tours to deliver heritage trips, such as the Scottish Heritage Tour, where consumers are encouraged to follow their family history through the cities and Highlands of Scotland.  There are concerns about this growing trend, such as how the partnership works in practice, linked with privacy fears.
Sports league collaborations
DNA testing company Orig3n has carved out a space unique for themselves in the market, focusing primarily on nutrition and fitness. It is perhaps unsurprising then that they have partnered up with the professional full-contact karate league, and the U.S. Ski and Snowboard team.
Through the partnership with Karate Combat, Orig3n will apply their DNA testing technologies and insights to aid Karate Combat's mission of modernizing karate. Orig3n will provide genetic information for the athletes, allowing them to learn about variation in their genes that can impact muscle composition, endurance, exercise recovery, and metabolism, potentially personalizing training and nutrition plans. In a black mirror-esque twist, this information is then broadcasted to spectators through an innovative display, meaning fans can actively engage with their favorite athletes. Their collaboration with U.S. Ski & Snowboard is similar, helping the snow sport athletes to understand their minds and bodies more and build tailored training programs.
Coalition for Genetic Data Protection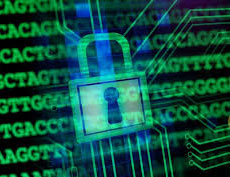 Some of the giants of direct-to-consumer DNA testing have also collaborated to lobby congress, uniting to give the industry a voice in the legislation of genetic data. AncestryDNA, Helix, and 23andme formed the Coalition for Genetic Data Protection to influence the creation of a set of best practices that all companies will be held accountable to, and consumers can trust. Comprehensive privacy legislation could be highly restrictive to these companies; therefore, they will want their voices heard to ensure they get fair treatment with regards to their business practices, innovation, and consumer expectations.
Towards research and development
One of the key emerging trends is that these companies are turning to areas in which the full effect of their product can be put to use: scientific research and the development of new clinical therapies. The DNA testing landscape is likely to change direction in the next few years, but it seems these companies are here to stay.
References:
(1) Cutbacks by Ancestry, 23andMe Signal a Shakeout for DNA Industry (accessed Feb 27, 2020).
(2) Heritage Travel on the Rise: Airbnb and 23andMe Team Up to Make it Even Easier  (accessed Feb 27, 2020).
(3) EF Go Ahead Tours and Ancestry Collaborate on New Tour Porfolio | EF Go Ahead Tours  (accessed Feb 27, 2020).
(4) Orig3n Partners with Karate Combat to Bring Personalized DNA Testing to the New Professional Full-Contact Karate League  (accessed Feb 27, 2020).
(5) U.S. Ski & Snowboard and Orig3n in Multi-Year Partnership  (accessed Feb 27, 2020).
(6) Almirall's Agreement With 23andMe – Global Legal Chronicle  (accessed Feb 27, 2020).
(7) Orig3n Announces Collaboration with Researchers at Harvard University  (accessed Feb 27, 2020).
(8) DNA testing companies launch new privacy coalition | TheHill  (accessed Feb 27, 2020).
(9) Direct-to-Consumer Tests | FDA  (accessed Feb 29, 2020).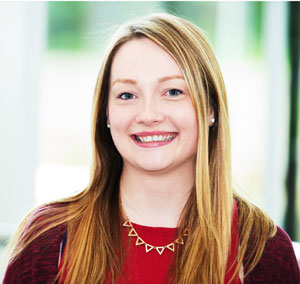 Katy is a freelance science writer with expertise in genetics and molecular biology.
She received her PhD in Molecular Medicine from the University of Edinburgh and her BSc (First Class Honours) in Genetics from the University of Glasgow.
She recently completed a post-doctoral research position at the University of Edinburgh, where her work dissected the interplay between genetics, epigenetics and development.