3 Mistakes to Avoid When Shopping for a DNA Test
Your Free Guide to the Best Valued DNA Tests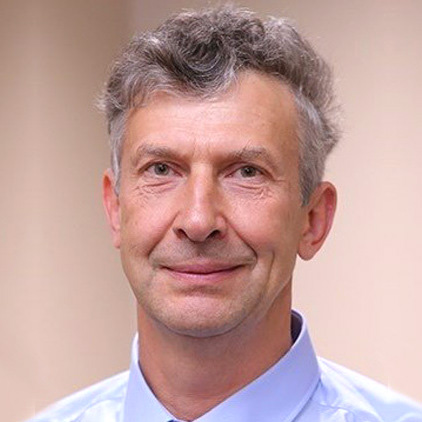 Looking for a good Ancestry test?
Dear Reader,
Who are your ancestors?
For most of us, that's a tricky question.
We might usually know who our parents are, as well as their parents, but it can quickly become cloudy.
We get different stories from mum and dad, and far more when you begin tracing grandparents, great-grandparents and so on. Soon you've got 16...32...64 leads, and no way of knowing how precise each one is.
Ancestry records can certainly help you kick-start your journey into your roots.
They're ace for recent history - spotting the moment your dear old grandad first moved to London, or the exact day your great-grandparents from Devon got married.
The main issue with these records is that they mostly just confirm what you already knew…
What about your more distant ancestors?
Now, if you're just starting to wonder about your heritage, look no further than DNA testing. ts popularity has exploded in recent years, with the number of keen genealogists signing up for testing kits projected to double in 2021. This DNA boom has made exploring ancestry all the more accessible to you and I, and is fast becoming a common topic of casual conversation.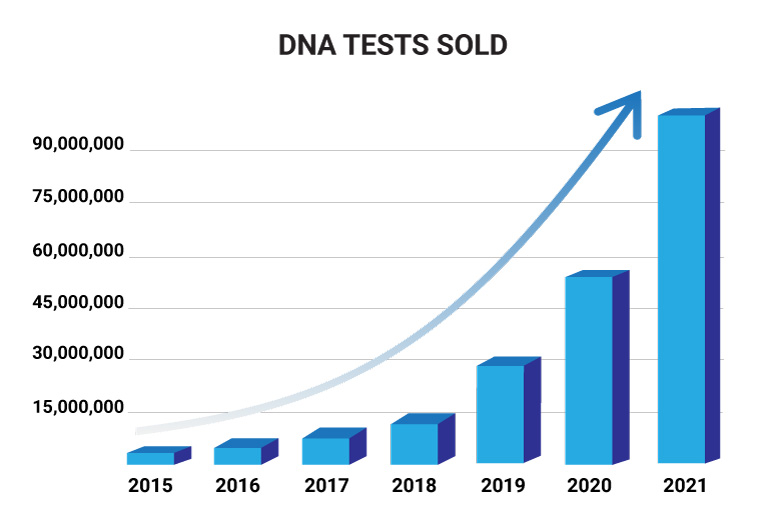 The DNA market is projected to double in 2021—for the 5th year in a row.
It's no surprise that DNA tests are in high demand. The things you learn from them are irresistible:
Ancestry – Everything we've ever known about our heritage has come from our parents and grandparents. A Heritage DNA test can tell you so much more about who you are and where you're from. Most companies offer this basic service, but some are far better than others.
Family History – This is part and parcel of Ancestry. If you're keen on family mysteries, a DNA test can help you solve them. If your parents also have their DNA tested, you can sometimes sort out which genes you received from each side of the family.
Community – Uncovering your genetic heritage also you a deeper connection to the places that you're "from." On top of this, some of the best DNA test companies will connect you with people who share pieces of DNA with you. Many people use this feature to discover long-lost relatives.
Health Risks – Some DNA tests can reveal unique traits embedded in your genetic code that may put you at risk for certain health conditions. This can help you alter your lifestyle to try and prevent them.
Family Planning – A DNA test can help you ascertain which genes you may pass onto your children, for better or worse.
---
With so many people clamoring to get their hands on the benefits listed above, more and more DNA testing companies have been rising to meet them.
Each DNA test has different strengths and weaknesses, and each company spends millions on marketing to make sure you've heard of them.
Yet how do you know which DNA test is right for you?
That's why we've compiled 3 of the most popular DNA tests, along with user reviews and criteria.
Yet first, let's get started on the 3 Mistakes to Avoid When Shopping for a DNA Test…
---
Mistake #1: Don't buy a brand by how "popular" it appears to be.
Some brands have a great marketing team with a massive advertising budget. You might see/hear their ads everywhere. That's because they're spending millions to make sure you've heard of them.
Despite the great marketing, some of those companies have subpar services at best. They're more concerned with making a sale than they are with actually delivering a quality product.
To be clear, a popular company with great marketing does NOT necessarily mean that they have a bad service. A couple of them offer services that are quite good! But you shouldn't assume that they have a great service just because they appear to be popular, and you also shouldn't write off lesser-known companies—some of these are new up-and-coming services who will eventually rise to the top of the market. They give you a unique opportunity to get in on the ground floor—and potentially get added value for your money.
---
Mistake #2: Don't buy the cheapest OR the most expensive genetic test you can find.
The old adage "You get what you pay for" applies here. However, price is a tricky quality to navigate.
On the one hand, you don't want something too cheap. It's doubtful that the cheapest Ancestry DNA test is the best DNA test, and will tend to give you very little information. These tests will tell you things you already know about yourself, like which continent your genes came from. Sometimes cheap tests are simply trying to undercut the market—They may be selling at a loss up front with the hopes that customers will buy more from them later.
On the other hand, you don't want to get hoodwinked by an over-priced DNA test. Expensive DNA tests may have a great product, but you can often find a product of similar (or even better) quality at a cheaper price.
All in all, it behooves you strike a comfortable middle ground. In our experience, roughly £80-90 is a fair price for a quality DNA test (give or take a few pounds). Aiming for a test around this amount will help ensure that you get a good product without over-paying.
---
Mistake #3: Don't confuse "Accuracy" with "Precision."
Almost every DNA test company on the market claims to be the "most accurate." They're not lying. DNA tests are typically 99.9% accurate. However, they're often not precise.
What's the difference between Accuracy and Precision?
For something to be "accurate," it just needs to be true. If you have European heritage and your Ancestry DNA test comes back with results that simply say "European," then it's an accurate test. It's giving you results that are true, even if they're not detailed.
For something to be "precise," it has to be an exact expression of details. The most precise DNA tests currently on the market have at least 20 unique regions they use in their Ancestry reports. The best companies will have multiple regions on each continent in their reports (rather than having most of their tested regions all on the same continent).
However, you have to be wary of companies overselling how precise their tests are. Some companies claim to have hundreds of regions in their reports. In our experience, this is bending the truth a bit. Most of them really test for 20-30 regions, but then list the names of countries that are contained within those regions without actually distinguishing between them.
For example, if a DNA test determines that someone has Iberian Ancestry, one of these companies might list Spain and Portugal underneath and count those as 2 "regions" for marketing purposes even though they don't give a percentage breakdown for how much Iberian Ancestry is Spanish or Portugese.
In other words, some companies can be a little misleading with their marketing.
---
The Top 3 DNA Tests According to Customers Like You
Now you know what to look out for, we want to reveal which DNA test is the highest-rated according to customers like you on top review platforms like Facebook and Google.
Without further ado, here are the top 3 DNA Tests according to real customers.
Customers Tended to Rank DNA Tests According to these 8 Factors: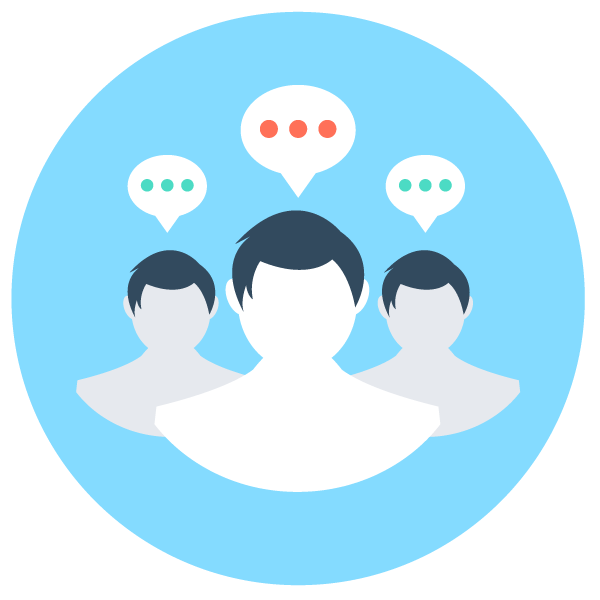 Company Reputation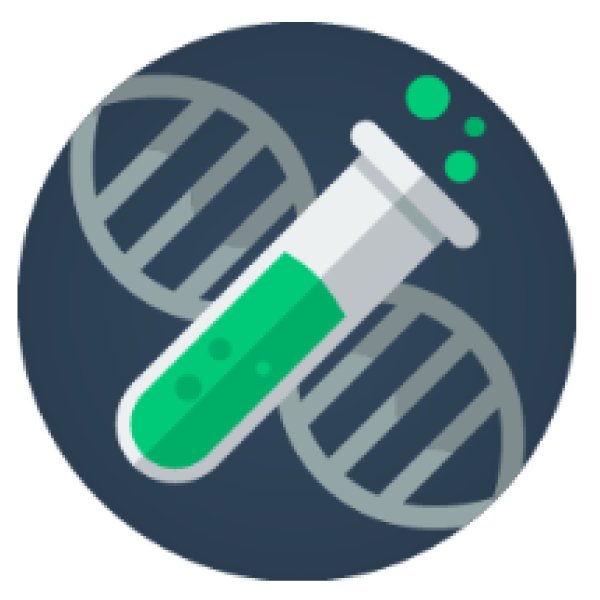 Services Offered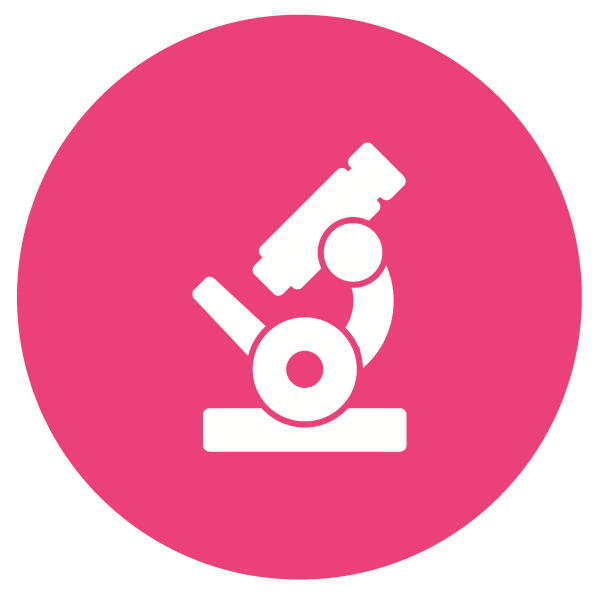 Testing Method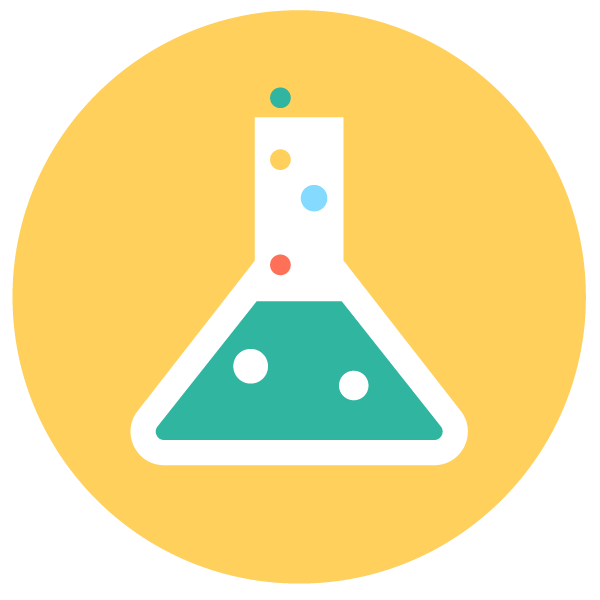 Research &
Scientific Evidence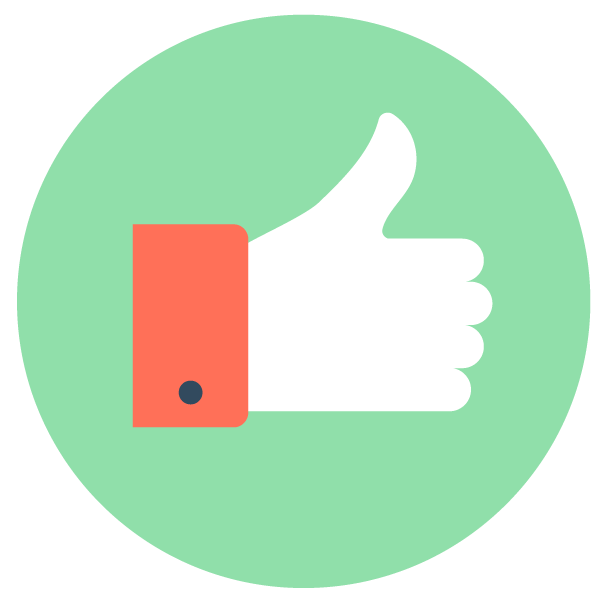 Customer Reviews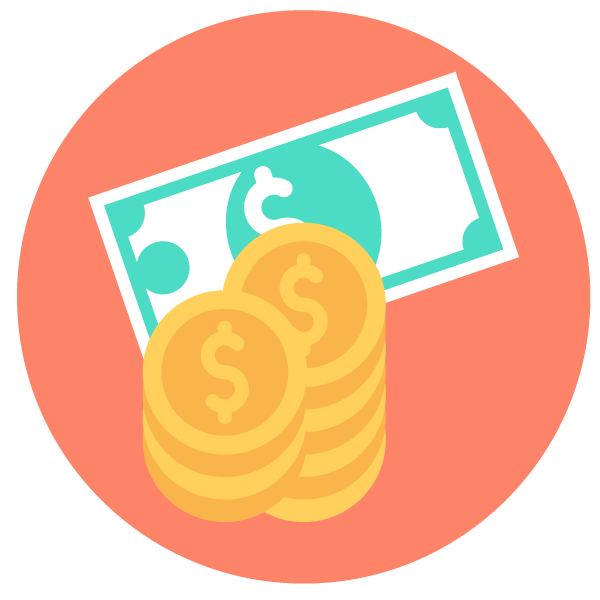 Price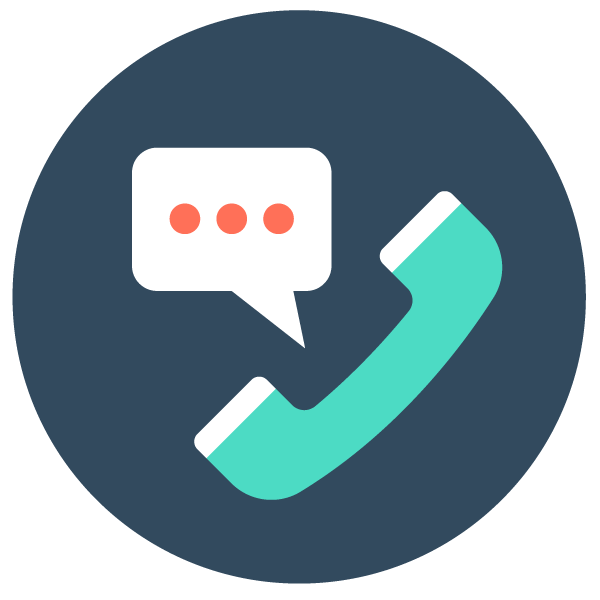 Customer Service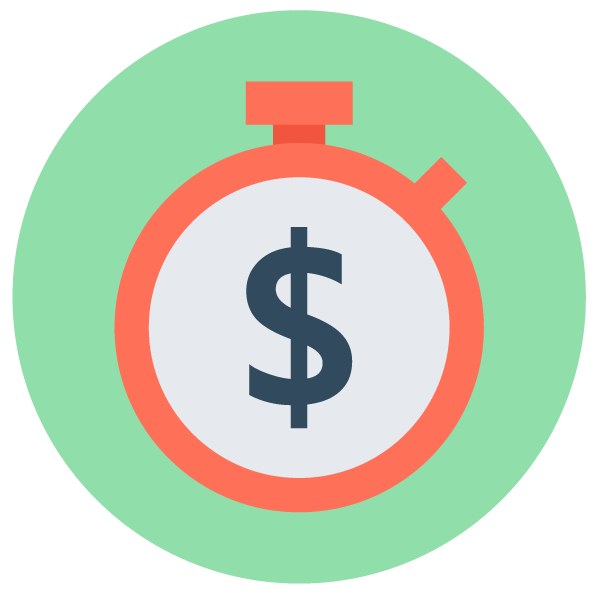 Return Policy
#1 Rated Choice
#1 Top DNA Test: CRI Genetics
Pros:
Privately Owned
Revolutionary DNA Analysis Technology
Autosomal, mtDNA, and Y-DNA Tests Offered
Headed by Legitimate Professional Geneticist
"Efficiency Guarantee" Return Policy
Cons:
Only Ships in United States, Mexico, Canada, & UK
Only Ships During Standard Business Hours
---
Overview:
From the detail and length of its 50+ generation timelines, to the everyday help its 100+ health reports can provide you, you can't go wrong with CRI Genetics. A commitment to customer privacy and an 8-Week Efficiency Guarantee don't hurt either! Here are some of the reasons to consider CRI Genetics for YOUR next DNA test.
CRI Genetics is headed by Alexei Fedorov, a renowned genetic scientist with a reputation for leading exceptional studies in genetic science. While most genetic testing services rely on other people's past research to produce their ancestry reports, CRI Genetics relies on an expert currently active in the field of genetic science, with 40+ papers published and 3,000+ citations to date.1
Company Reputation:
CRI Genetics is led by Alexei Fedorov, Ph.D., who was mentored by Nobel Prize winning scientist Walter Gilbert at Harvard University, and has gone on to spearhead many genetic studies of his own. CRI Genetics has established themselves as a company who deeply values quality of service. CRI is also the only DNA testing company to offer an Efficiency Guarantee.
Details/Accuracy of Reports:
CRI Genetics currently offers 5 unique ancestry reports that are generated using a revolutionary DNA analysis algorithm created by Alexei Fedorov. Your report features not only a basic geographical breakdown of your ancestry, but also a deeply detailed Ancestry Timeline that shows you where your relatives are from and how and when they got there, going back over 50 generations See Full Report Here
#2 Choice
#2 AncestryDNA
Pros:
Autosomal DNA Test Offered
Very Large Database of Customers
Cons:
No mtDNA or Y-DNA Test
Limited Health Reports
Very Limited Return Policy with Fees
---
Overview:
Ancestry.com has been in business for a long time, which has allowed them to learn from mistakes and slowly acquire a large base of customers from their genealogy services. This has made them one of the top players in DNA Testing.
Company Reputation:
Ancestry Publishing was founded in 1983 and eventually grew into a genealogy service, allowing customers to sort through historical records to fill out family trees. They added DNA testing to their list of services in 2007, but didn't do it themselves until 2012.
Details/Accuracy of Reports:
Ancestry DNA's reports have 30 regions, mostly in Europe. Ancestry DNA's greatest strengths lie in the size of their customer base and in their genealogy service that allows you to search through historical records to fill out your Family Tree. However, you will have to disclose some personal information in order to get access to these social resources. Overall, a good resource for genealogy—but not the best DNA test on the market. View Full Report
#3 Choice
#3 23andMe
Pros:
Autosomal, mtDNA, and Y-DNA Tests Offered
Many Health Reports Available
Cons:
Some Misleading Marketing
Limited Return Policy with Fees
---
Overview:
23andMe boasts one of the most detailed Ancestry Reports, as well as in-depth health reports. They also have an ancestry timeline, but it features far less depth and detail than CRI Genetics, only going back 8 generations at most.
Company Reputation:
23andMe was founded in 2006 by Anne Wojcicki, Linda Avey, and Paul Cusenza. Their goal is to "help people access, understand, and benefit from the human genome." To date, they have published more than 100 peer-reviewed studies in scientific journals.2
Details/Accuracy of Reports:
Today, 23andMe is one of the top players in the DNA testing market. Their Ancestry reports come with above average detail and accuracy. View Full Report
---
1. http://bpg.utoledo.edu/~afedorov/lab/contact.html
2. https://research.23andme.com/publications/