Who is Seattle Genetics?
Seattle Genetics is a respected, influential, and innovative biotech company committed to the cause of overcoming cancer.
History of Seattle Genetics
Founded in 1997 in Bothell, Washington, Seattle Genetic's Chairman, President and CEO is Clay Siegall, who received a Bachelor of Science from University of Maryland before receiving his PhD from George Washington University.
Following its Initial Public Offering in March of 2001, Seattle Genetics has been traded on the Nasdaq under the SGEN ticker. As of early July 2017, it has a market cap of just over $10.6 billion USD.
With roughly 1200 employees working in a dozen Clinical and preclinical pipeline programs, Seattle Genetics is at the forefront of cancer research.
Seattle Genetics made its reputation in antibody-drug conjugates (also known as ADCs). ADCs are a form of targeted therapy for cancer. Many other traditional cancer treatments, such as chemotherapy, take a more scattershot approach to cancer treatment. In chemotherapy, the body is essentially given intracellular poisons in an attempt to kill cancer cells and stop their replication. While this is often effective, it also has many debilitating side effects, as the compounds that kill the cancer cells often do not discriminate, and kill many healthy cells as well.
Targeted treatments, on the other hand, utilize more specific cancer-stopping technologies with the intent of leaving healthy cells healthy. ADCs are essentially made of two parts – an antibody, which will only attack unhealthy cells – and an anticancer drug which is carried along with the antibody. This complex conjugate treatment can kill specific cancer cells while leaving healthy cells relatively unaffected, leading to fewer side effects for the patient, faster destruction of the cancer cells, and a quicker recovery period for the patient once treatment is concluded.
Seattle Genetics produced what was at the time the second ever ADC approved by the U.S. Food and Drug Administration (FDA) for marketing and use in the United States. Brentuximab vedotin (also known as Adcetris) was approved on August 19, 2011 and has been used to treat cancer patients ever since. Now available in over 65 countries worldwide, Adcetris is an important part of cancer therapy the world over.
In order to research and find new and better uses for its products, Seattle Genetics has a partnership with Japanese pharmaceutical firm Takeda Pharmaceutical Company. In addition, they have multiple collaboration agreements with other biotech heavyweights such as Bayer, GlaxoSmithKline (GSK), Genentech, Inc., AbbVie, Oxford BioTherapeutics, and more. Many of these agreements are focused on sharing advancements in ADC technology to create, promote, and research even more effective ADC combinations than Brentuximab vedotin.
Because of the very long and arduous process of getting a drug approved for use in the US and other parts of the world, Seattle Genetics currently has many other projects in differing states of research, testing, and production. One of the chief difficulties in treating cancer is that cancer is a catch-all term for a large number of problems with many differences. As such, there will likely never be a single "cure for cancer". Instead, different therapies have to be developed, each of which is more effective at treating a different type of cancer. In addition to Brentuximab vedotin, some other projects currently being worked on at Seattle Genetics include:
SGN-75 – potential therapy for renal cell carcinoma and/or non-Hodgkin lymphoma
ASG-5ME – for targeting solid tumors in many internal organs such as the pancreas, stomach, intestines, prostate, and others
Enfortumab vedotin – for solid tumors in organs such as the bladder, breast, lungs and others
SGN-CD19A – potential treatment for hematologic malignancies (tumors that affect blood, lymph, and other such systems within the body
In Early 2018, Seattle Genetics announced a deal to acquire Cascadian Therapeutics. In addition to acquiring their personnel, equipment, and research, Seattle Genetics also gained tucatinib, an oral tyrosine kinase inhibitor in phase 2 trials for certain types of breast cancers (specifically those categorized as HER2). Tcatinib is viewed as potentially being a best-in-class frontline treatment for one of the most visible and frequently occurring types of cancer.
While Seattle Genetics made its name with ADC technology, it is also currently working on a sugar-engineered antibody (SEA) technology. While still based around monoclonal antibodies and using them to deliver targeted therapies to kill cancer cells, it is potentially an easier to create product, as there is no genetic modification of the cell line necessary to create the SEA antibodies. If the SEA therapies are as effective as hoped, they could be much less costly to produce because of the lack of genetic manipulation needed to produce it, which could lead to lower consumer costs and, as such, greater access to live saving therapies to people around the world.
In just over 20 years, Seattle Genetics has gone from start up to producing one of the most powerful anti-cancer drugs in the world. Though the next decades, they hope to continue that tradition and fight cancer across multiple fronts.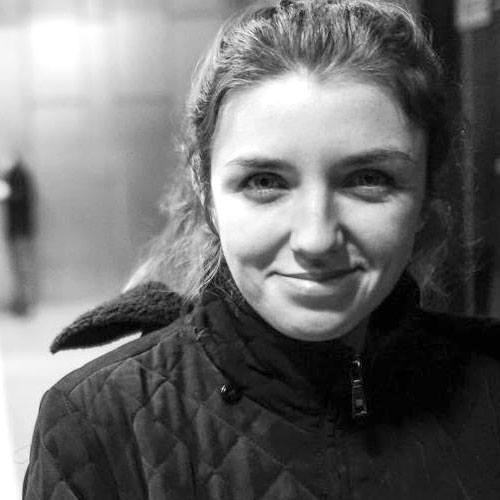 Erin Wildermuth is a science writer based in Miami. She is passionate about using technology to improve human health.